"I had to take in my sister's family of 3 when she lost her job and was evicted. Then I lost my job waiting tables. We both applied for unemployment but that process took months. WWCM kept our two families from homelessness by helping me with rent."
— Teresa, WWCM Client
"I was let go from both of my jobs and had to live off savings for 8 months. The WWCM food pantry allowed me to spend my money on my mortgage instead of groceries."
- Christina, mother of 3
"We're both back to full-time work but our power bill racked up during the payment moratorium period."
— Richard & Marcy, parents of 2
Over the last 2 years we've asked you and the rest of our community to come alongside us as we navigated the devastating economic effects of the Covid-19 crisis. You've graciously supported Western Wake Crisis Ministry as we have fed over 10,000 people in our community and kept hundreds of families securely housed.
Through our partnerships with local faith communities, civic groups, industry partners, volunteers and donors like you, we've been able to respond quickly to the most pressing needs of the vulnerable members of our community.
While we may be through the worst of the pandemic, the economic effects are still being felt by the people we speak to every day.
In the last year we've served more families in crisis than ever before. And the burdens are not always simple. Evictions, utility cut-off, job loss, medical bills . . . the situations we've seen over the last 12 months call for more than a bag of groceries or help with a minor expense.
At WWCM, we are committed to our core values of Relationship & Impact. Through connection and compassion we want to make a difference, not just provide a service.
This year, through our Lasting Impact fundraising campaign, we're asking you to make a gift to support not only the critical work we are doing today to keep families housed & fed, but our commitment to do more through the duration of this pandemic and beyond.
You can be the lifeline for someone in crisis by helping us provide services that make a deeper, lasting difference.
Together, we stand on the edge of a great opportunity to live fully into our mission of helping our neighbors achieve stability and self-sufficiency in a dignified and supportive manner.
We invite you to join us in this effort and thank you for helping us make a Lasting Impact.
Jim Ahler
Board President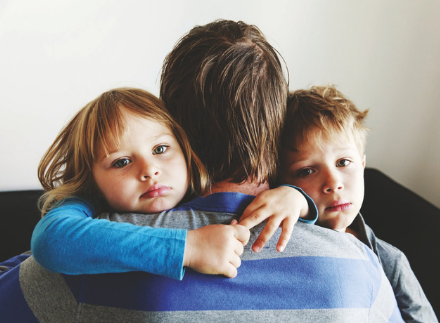 Provides a transportation voucher for someone to go to a job interview
Provides 2 nights of shelter for a family in crisis
Feeds a family of 4 for a month
Keeps a family from utility cut off
Keeps a family from eviction
$1,109,460

Direct Client Assistance for Food, Rent & Utilities
10,176

Visits to WWCM for any service
$1,109,460

Direct Client Assistance for Food, Rent & Utilities
10,176

Visits to WWCM for any service
10,176

Visits to WWCM for any service
$1,109,460

Direct Client Assistance for Food, Rent & Utilities