"Times were tough and I thought I was going to be evicted. WWCM helped me stay in  my apartment. Everyone was very compassionate about my circumstance." 
"If it wasn't for WWCM I don't know how we would make it. We use the food pantry every month." 
"We are so grateful for WWCM for helping pay our rent. We were treated with kindness, and everyone made us feel so comfortable and hopeful. Thank you so much."
"Every time I came for food you treated me very respectfully, like I was important.  That felt very good. Thank you."
We are so grateful for the creative and meaningful ways you have supported our work to make Southwestern Wake County hunger-free and housing stable.
In the last year you have collected food or funds for WWCM through fun-runs, neighborhood food drives, church giving campaigns and car washes. Your children hosted lemonade stands and sold crafts. You gave through your work, church, clubs or schools, all to help our neighbors.
As always we are humbled and grateful for the support this community showed. And our neighbors have been more appreciative than ever.
Over the summer we surveyed our clients to ensure that we are still meeting their needs and expectations and we'd like to share some of their thoughts with you:
"Times were tough and I thought I was going to be evicted. WWCM helped me stay in my apartment. Everyone was very compassionate about my circumstance."
"If it wasn't for WWCM I don't know how we would make it. We use the food pantry every month."
"We are so grateful for WWCM for helping pay our rent. We were treated with kindness, and everyone made us feel so comfortable and hopeful. Thank you so much."
"Every time I came for food you treated me very respectfully, like I was important. That felt very good. Thank you."
At WWCM, clients are more than just a face shopping in the pantry or a voice on the phone seeking help with an overdue bill. Each person has their own story: a lost job, a death in the family, a medical bill, an illness, or the continued fallout from a global pandemic. Every client matters.
We're asking for your help this season, because while the pandemic shined a light on food and housing insecurity nationwide, the need has not receded even as the spotlight fades.
After the Great Recession, it took nearly ten years for food insecurity to return to pre-recession levels. And with median rent in our community going up over 20% this year and stagnant wage growth, more families than ever are facing eviction and homelessness.
Our mission to keep our neighbors securely housed and fed hasn't changed, and we still need your support. At Western Wake Crisis Ministry, we know that a housing and food stable community is a strong community.
Will you join us in our mission by making a donation today?
Thank you for caring!
Spencer Bradford, Executive Director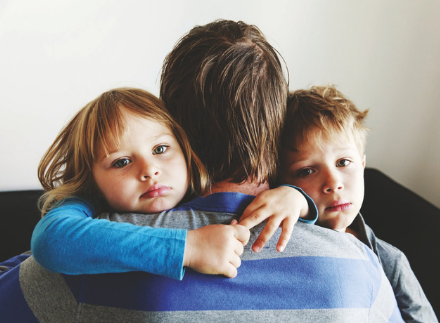 Provides a gas voucher for a parent to get to and from a new job
Provides a new cooler, ice packs and grocery delivery to an elderly neighbor
Will keep a family's heat on this winter
Helps a disabled neighbor catch up on overdue utility bills
Provides a month of groceries for a local family
Will ensure a family remains in their home and doesn't face eviction
Provides intensive case management for one family to move from homelessness to stability
$968,036

Direct Client Assistance for Food, Rent & Utilities
5187

Visits to WWCM for any service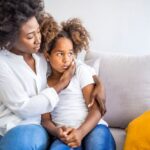 When Sheila's husband died suddenly, she wasn't sure how she would make ends meet
for her 3 school-age children. Her part-time wages alone wouldn't pay the bills. She was already a month behind on electricity payments and to top it off, her stove was broken. Sheila came to WWCM for assistance
with her bills while she waited for her first paycheck from her new full-time job. Through our case management program, she was connected to other community resources, including GriefShare for emotional support and The Christmas Store, to ensure her children have presents under their tree this year. Working with a local church, WWCM was also able to secure Sheila a new stove so her family has an operational kitchen, once again.
It was hard for Robert to make that first phone call to WWCM. He'd fallen on difficult times, having to give up his job as truck driver when it was discovered he had cancer. He was on the verge of eviction from his home of 12 years and disability wasn't covering his rent. A hard-working father of 1, he was in limbo – working too many hours disqualified him from disability, working too few, he couldn't make ends meet. Within the month, WWCM had worked with Robert and his landlord to help get him caught up on his overdue bills as well as negotiate a rental agreement going forward. He was set up with regular home delivery of nutritious groceries from the pantry and helped with the disability application process.