We know now that homelessness is not an intractable problem. It is a problem we can solve…" — Laura Green Zeilinger
Homelessness is on the rise in Wake County. The number of people who came in contact with homeless services increased by 31% from 2015-2017. Apex is not an exception.
To join the battle against homelessness, Western Wake Crisis Ministry offers The HOME Project. This new program is designed to help families and individuals within our service area who are at risk of homelessness.
Increase in homeless services between 2015 - 2017
Participants will be paired with a social worker and a volunteer advocate. As a team they will work together to stabilize the housing and home finances of the participant. Together they will create a stabilization plan to be implemented with direct financial assistance and coaching from WWCM and the coordination of services with other community agencies.
Learn more about how The Home Project helped a local family in need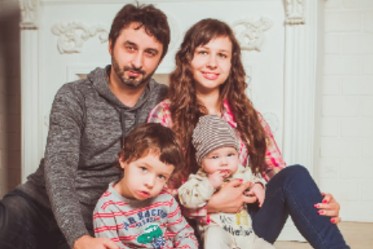 "I just can't do this anymore!" Ruth was frantic on the other end of the phone. Her life was stable until recently. She has lived in this area for 15 years; her two children are doing well in school; she strictly and meticulously watches her budget each month. But now, she doesn't have enough to pay the electric bill and she is at wits end…
This is a pilot project based on best practice models of re-housing and homeless prevention.